Lockdown in the UK ended at the end of March 2021, and I was delighted to be out creating photos with other people after months of just not being allowed to be creative. This is the second of my 12-days of pictures, features Maia and was captured in some local woodland during April 2021.
I'd met Maia via a photography social group that used to meet online since the start of the UK lockdowns in March 2020. We'd talked about a shoot and I wanted something that would take us outside with a few flashes to capture running shots and once again test out the EOS R6 autofocus abilities.
This first setup was in a leaf lined gully, I needed Maia to run up the gully towards me and my waiting bunch of Speedlites. E-TTL is the way to go here as it will adapt the power to illuminate Maia as she gets closer. Though recycle time is not always on your side even with four Speedlite 600EX-RT units grouped together.
Moving on from the initial location, we changed to a trail that was a slight downhill slope, making it easier to capture Maia completely in mid-stride and mid-air. Time for me to take it easy and lay on the ground for the shot with the EOS R6 and EF 135mm f/2L USM lens.
Sticking to the EF 135mm f/2L lens another location in the same woodlands provided bluebells for Maia to run through, or more accurately float through. Even at f/2 and a 1/2000s shutter speed the EOS R6 had no problems nailing focus on every shot. You will find that older lenses from way back in EF lens history reduce the maximum shooting speed of the EOS R5/R6, but actually that's a good thing, every frame is sharp and you can concentrate on timing the shot.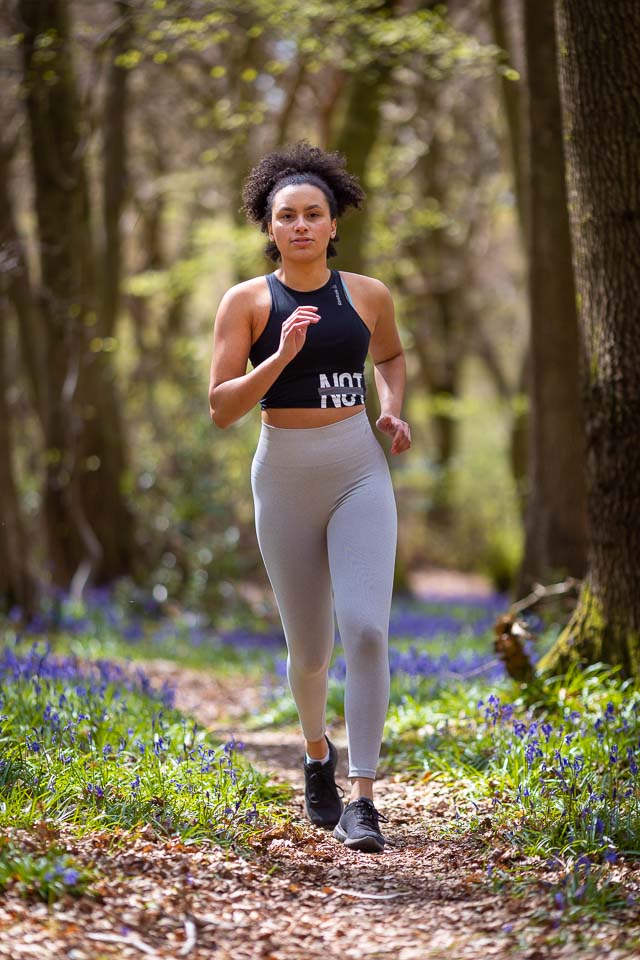 After all that running around keeping airborne for me to take photos it was time to sit and relax in between two trees. Since I needed a wider shot it was time for the RF 28-70mm F2L USM lens to be fitted to the EOS R6.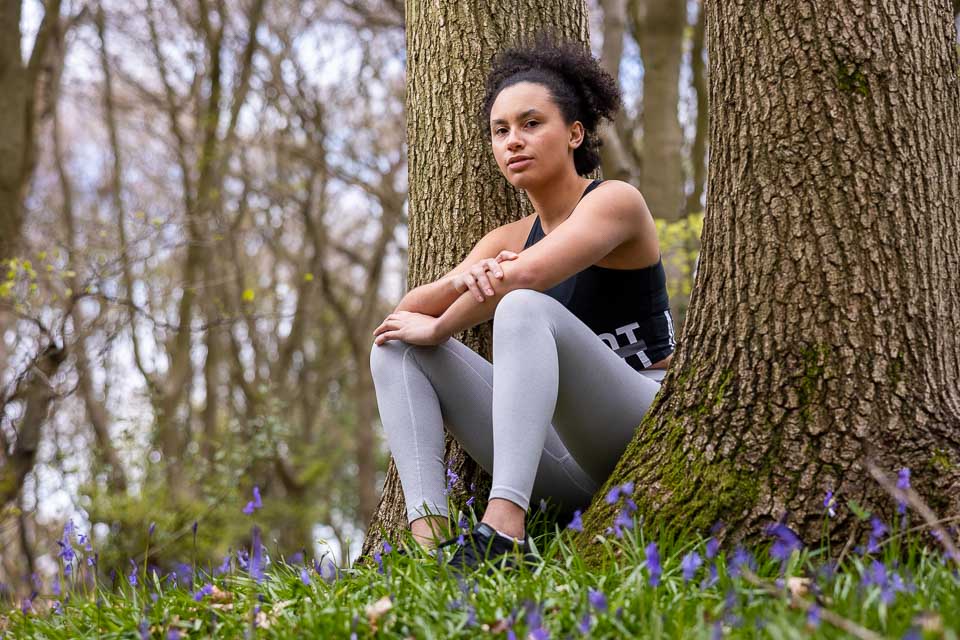 Hope that you had a great day and were fortunate to receive gifts that you'll enjoy. Boxing day is possibly one of the best days, as it's eat the leftovers day in my house. See you tomorrow for another picture and story.