The 2022 Scott Kelby Worldwide Photo Walk in Oxford will be forever known as "the hot one".
Weather for this years walk was the key topic. Weather forecasts predicted bright sunshines and very high temperatures around 35 celsius, and the forecasters were not wrong.
A select few of the 45 registered walkers made it to the start at the Radcliffe Camera to embark on this years walk. My planned route provided a good range of subjects and sights, and the large number of weddings in the city provided yet more subjects to photograph.
Soon we were away from the main crowd and then had some time to look around and see some of the less travelled roads and narrow footpaths that cross the city.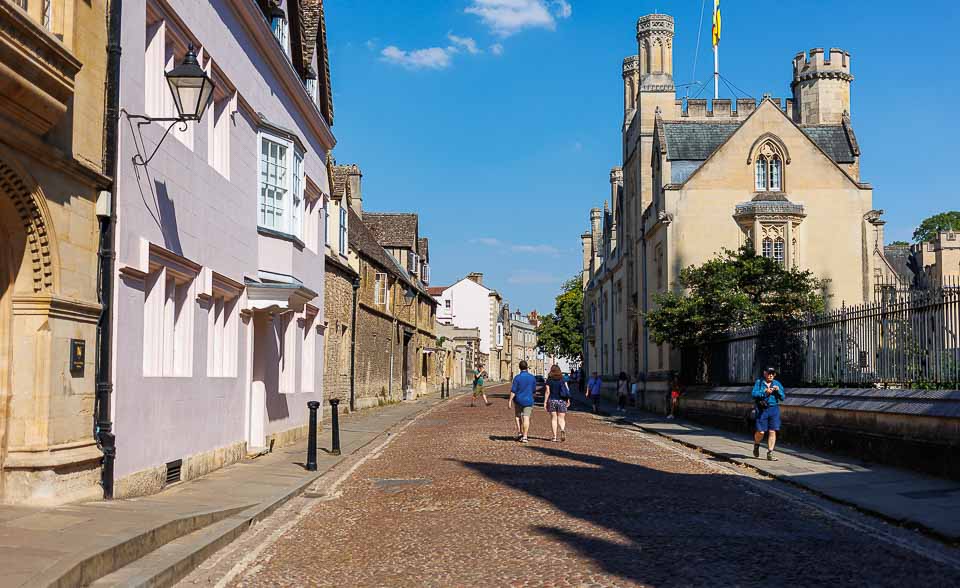 Give a photographer a road with sunshine reflections on the ground and they will be happy.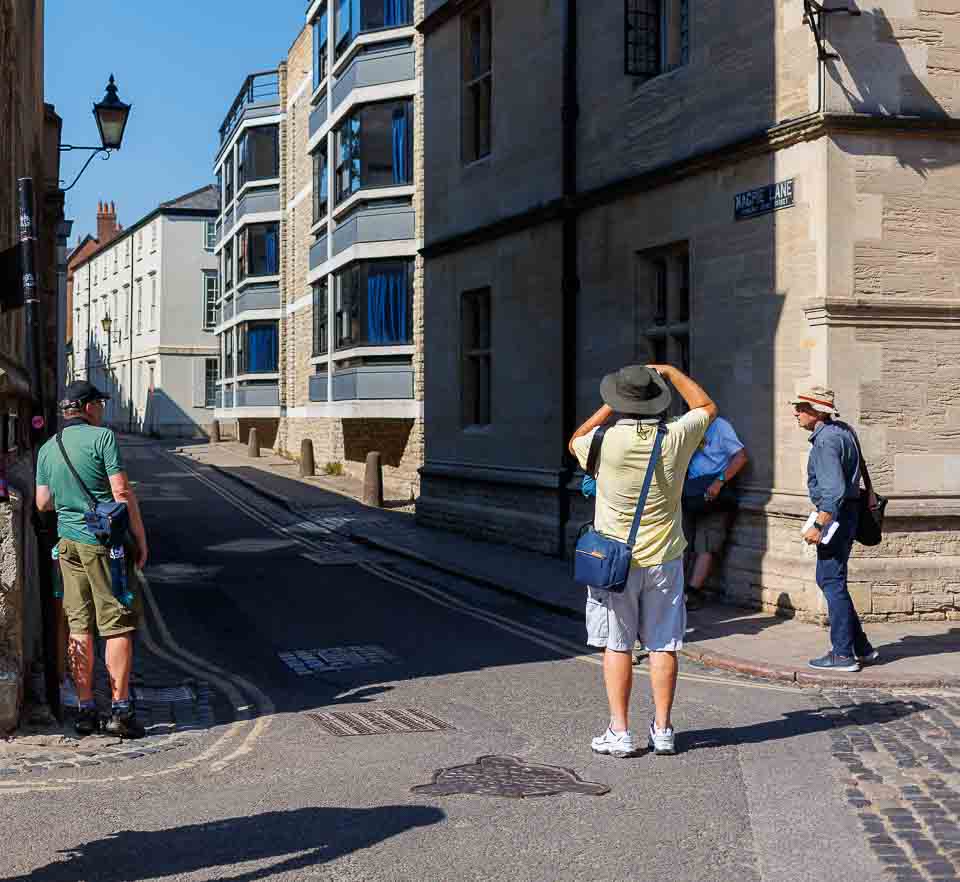 So thank you to all the hardy – maybe slightly mad – photographers who joined me this year, I had a great time and I hope you did too.
8th October 2022 – the Brian Worley Photowalk in Oxford
I really enjoyed leading and planning this years walk, and to enable all the people who couldn't be there on the day I'm going to do it all again on 8th of October. For this second walk there will be no prizes, just the photos that people create, the connections made and the camaraderie of fellow camera folks. All I can hope for is not to have a freak heatwave with temperatures over 30C at the beginning of October. I am also hoping it won't be snowing or very heavy rain, but if I could predict the weather with that accuracy, I would be in a different job.
Sign up for the 8th October walk is now open on Eventbrite