I've been to a few social evenings meetings at Penguin Stu6ios in Thame during 2021. One fine evening I was fortunate to meet and get one or two shots of some fine gentlemen.
Photographers are often used to solitary working processes, yes when there's other people to photograph it is not solitary, but it's not often that photographers meet. So when a local studio arranges a social evening, it's good to meet a few other photographers. I usually take a camera, but plan for it to be a social event rather than a photoshoot.
This particular evening, there were a number of people prepared to stand in front of my camera, and as it's a studio there were some lights too. Sam Dunning pictured above is an actor, model and singer. I've seen photos of him in the past as he's regularly worked alongside Emma – often as her husband to be on bridal shoots.  I took about four shots of Sam and could have used every one of them. I'm looking forward working with him again in 2022.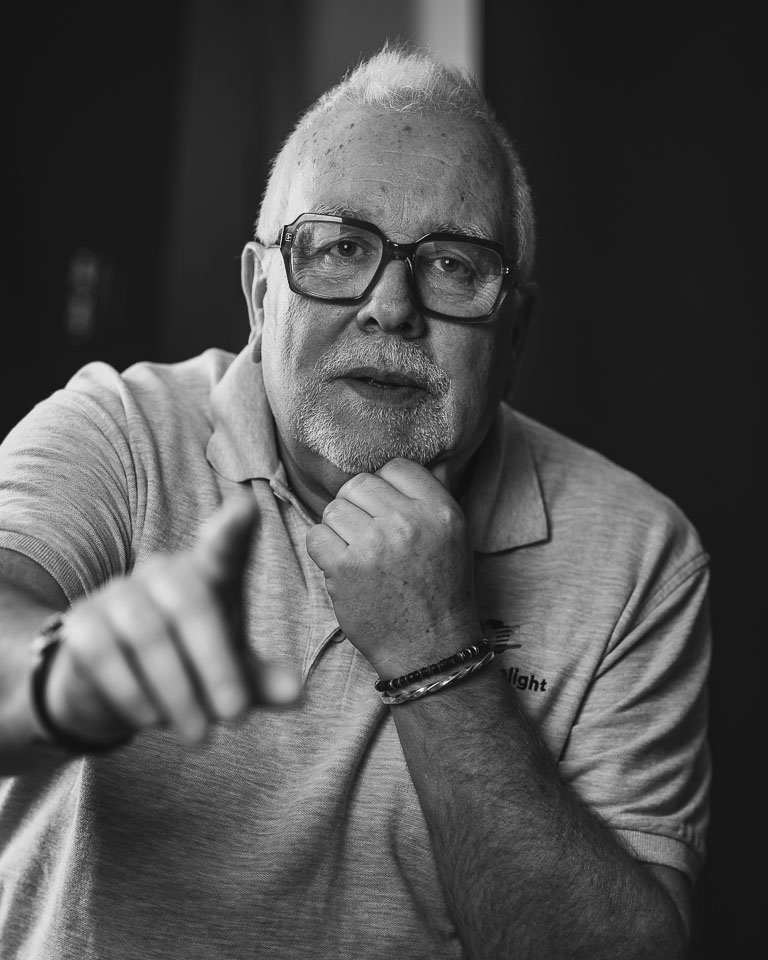 I also grabbed a couple of shots of the two gents who run Penguin Stu6ios, Steve Cook above and James Tipping below.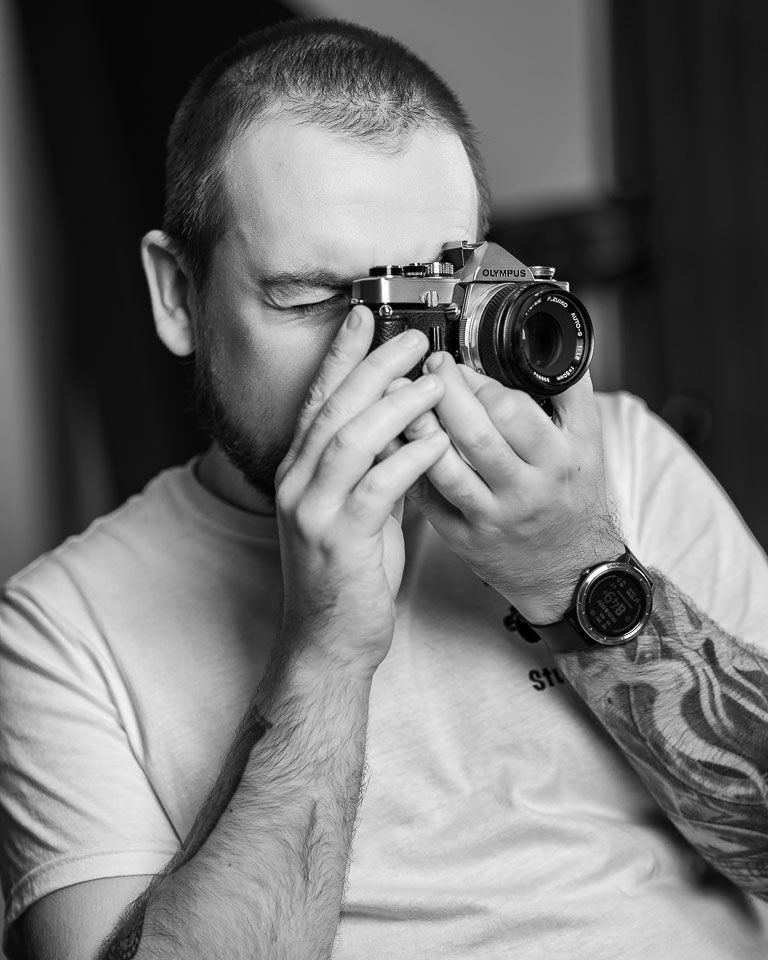 I'm still bemused by the interest in film cameras that some people have, as I've been digital since the end of 1995.
Last person to step in front of the camera was Phil, his first ever shoot in a proper studio. I turned the right hand soft box away to create this image lit almost entirely from the left, with only the merest hint of light from the right.  As it happens I worked with Phil again on a duo shoot, just as 2021 ran out of days.
See you tomorrow for more pictures and story.