Last weekend saw the start of The Photography Show in Birmingham, UK. I was there delivering talks on the Canon Bitesize stage each day. On the Sunday I recorded my EOS R5/R6 AF setup talk so if you couldn't get there, you can now watch the presentation.
The video is a capture of the slides I showed and me presenting the talk. The audio recording does include some ambient noise from the show, so it's not perfect but you can hear everything I said.
Monday's audience was amazing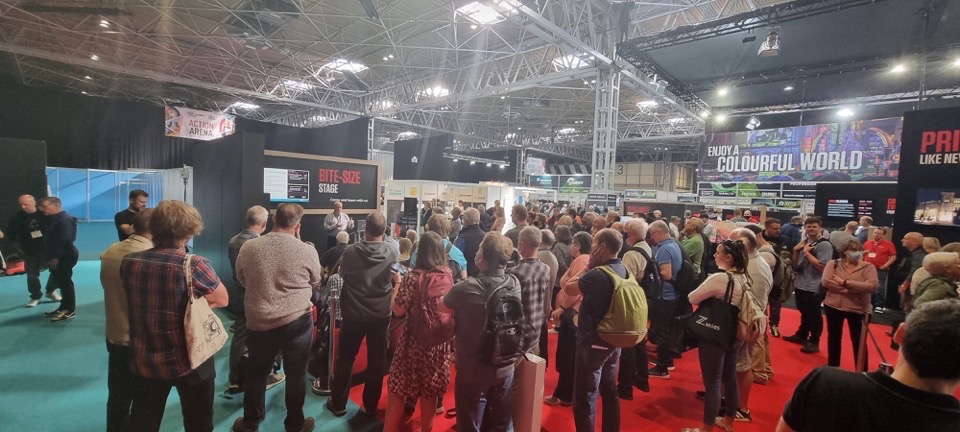 After almost eighteen months away from crowds and fellow photographers it was so good to be back sharing my knowledge in a face-to-face environment. On Monday I was just amazed at how many people stopped to watch the presentation. I've been sent this photo of the crowd watching, the seats at the front were full all taken well before I started and by the end the natural lure of a big crowd of people meant that there were a lot of people watching. Thank you to every single one of the people who truly made my day.
EOS R5/R6 workshops
I'm running EOS R5/R6 workshops with Tradesecrets.Live in October and November. There's spaces on each date should you be interested in getting more information than I can deliver in 20 minutes at an exhibition.