Canon's RF 85mm F2 Macro IS STM lens has replaced my oldest EF 85mm f/1.8 USM lens, which provided nearly 30 years of outstanding continuous service.
The mirrorless revolution is spreading through my camera bag at a pace, with a new RF lens replacing my long lived and beloved EF 85mm f/1.8 USM. I've had the old lens for ages, it started as a lens on my film EOS cameras namely an EOS 5 and EOS 600. This lens is the only item of kit that survived my photography switching from film to digital and now the time has come to move it along.
My EF 85mm f/1.8 USM story
Way back in time I had a Tokina 90m macro lens, that I thought would serve me well as a macro lens and a portrait lens. The Tokina was was an acceptable portrait lens, though slow and noisy while focusing, and an useful macro lens providing 1:1 life-size macro. For me the two intended abilities compromised each other, so when Canon launched the EF 85mm f/1.8 USM in 1992 I soon picked one up to replace the Tokina. The new lens was a different animal, smaller, lighter, compact, fast silent AF a wider aperture but less capable for close-up work as it only focused to 85cm.
Quite simply I have taken more photos with this one lens on EOS cameras than any other I have owned or used. Looking through the metadata panel in Lightroom shows I took more photos with the EF 85mm lens than my EF 24-70mm f/4L IS USM lens since the start of 2015. In fact I used it so much that at some point the original one I had started to show signs of age, so I simply bought another one.
RF 85mm F2 Macro IS STM – the new one
In 2020 Canon introduced the lens I've been asking them for since I first saw an EOS R; the RF 85mm F2 Macro IS STM. Reasonably small, light, close to f/1.8 aperture with a double bonus of Image Stabilizer, and 1:2 macro. From first look I knew this one would be hard to resist, and most likely would be the first RF lens I purchased.
I put my name down on the Canon UK 48 hour test drive scheme to reserve a loan lens, and by a fortunate set of circumstances I received a lens for five days at the beginning of November from Hireacamera.com. The UK went in to Coronavirus Lockdown 2.0 on the second day of my loan period and all the other portrait shoots I had planned had to be postponed. I did just one studio shoot with the lens and then some socially distant macro shots of mushrooms outdoors. It was enough to make my decision.
My lens arrived just before Christmas and then we've had another lockdown so I've not used it much yet either 🙁 What I can say is that it's great for still life, table top, flowers. It appears to be all but immune to purple fringes around backlit subjects, which is something I had found my old EF 85mm did suffer quite noticeably with.
Macro
I took a walk to the local woods to see what I could find, mostly a good selection of mushrooms. Light levels were low in the woods, meaning additional light would be needed. I took a Speedlite 600EX and the Lastolite Ezybox Speed Lite 2.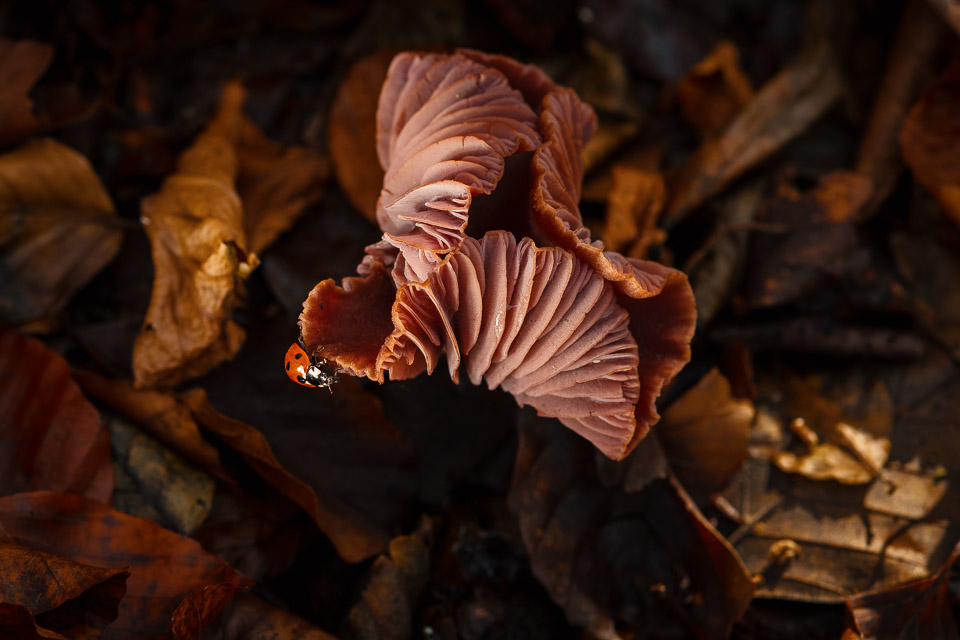 I chose to use a single AF point to follow this ladybird as it moved around this mushroom. The square patch of light you see reflected on the insect is from my soft box. For the macro shots I mostly used 1-point and spot AF on my EOS R6.
Bokeh
With such limited time to shoot with the loan lens and not being able to do much due to another lockdown since Christmas I think this is the best example of how the bokeh from the lens appears. This is the whole frame without a crop and captured wide open at f/2.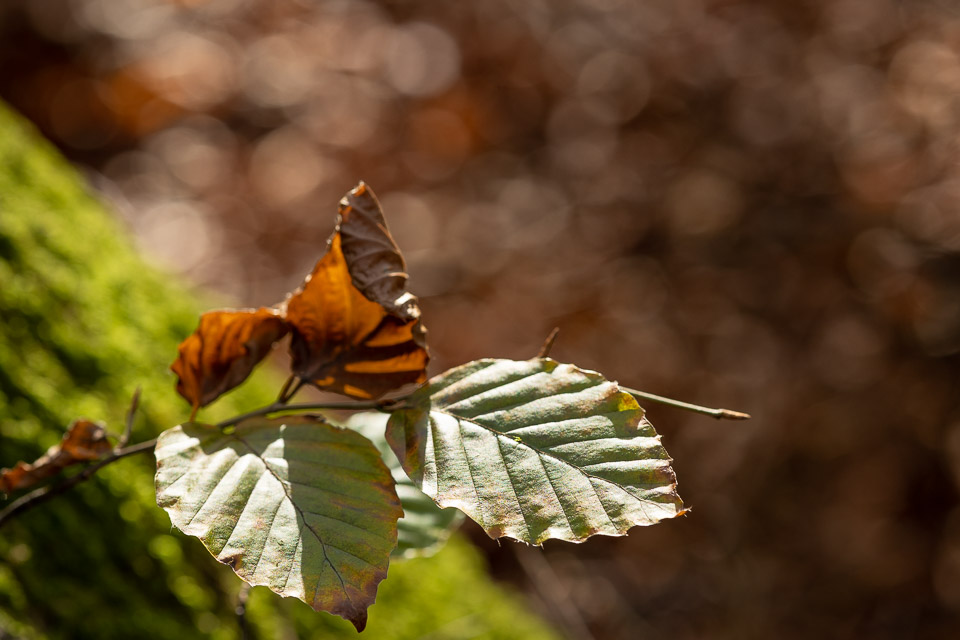 1:2 vs 1:1 macro
I also took a shot of a mushroom with both the RF 85mm F2 and EF 100mm f/2.8L Macro IS USM lens to compare the difference between half life-size 1:2, and life-size 1:1. I needed to move the camera closer for the 100mm macro as it achieves 1:1 at 30cm, compared to the 35cm of the 85mm macro.
Focus range switch
The lens has a focus range switch, with three positions; full, 0.5m – infinity and 0.35m – 0.5m. It speeds up focus operation for portraits if you leave it in the middle 0.5m to infinity setting as the macro distances require smaller focus increments. Similarly if you are shooting close-up work you can select the 0.35m – 0.5m macro range to avoid the lens hunting out to infinity and back.
The lens features a stepper motor (STM) for focus, these are characterised by smooth changes of focus, and it's quick and steady. There's difference in comparison with USM operation; USM is designed for rapid change of subject distance, and they feel more snappy.
What I love about the lens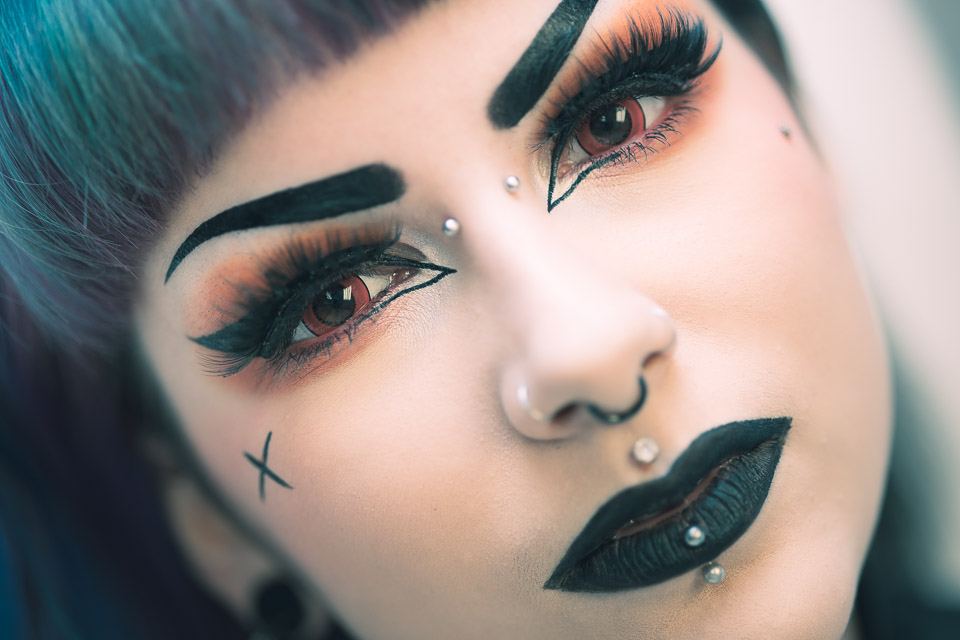 Sharpness – oh my word – this thing is sharp, all over the frame kind of sharp. It's not the creamy bokeh monster in the way an RF 85mm F1.2L USM is, but it's really quite good. The combination of EOS R6 or R5, eye AF and this lens is an absolute joy for photographing people. You have to make sure that your makeup artist is a skilled as My Little Goth.
Size and weight is just fine, it's similar to the old lens if you include the EF to EOS R mount adapter.
Autofocus, I have a feeling that it's maybe only just about as fast as the old lens. It's hard to express, but it feels like STM focus motor is "smooth focusing" instead of "rapid focusing" priority.
What no lens hood?
Like all other Canon lenses that aren't L-series, there's no lens hood supplied. Currently the lens hoods are in short supply and I have one on order that may turn up late in February. I found the box for the ET-65II lens hood I purchased with my EF 85mm f/1.8 USM all those years ago, it has a £10.99 price sticker on it. The new ET-77 lens hood for the RF 85mm F2 Macro IS STM retails for £58.00.
To me it still seems wrong to spend £650 on a lens and then have to spend £58 more on a lens hood.
The 67c macrolite adapter I have for my EF 100mm f/2.8L Macro IS USM fits the new lens too should I want to mount a Canon ring lite or twin lite.
Initial impressions are great, now for a few more years of photos
Even though I really do like the new RF 85mm lens, and have moved along my EF 85mm f/1.8 after almost 30 years, I'm going to keep on shooting photos with it as an ongoing test. At a point in the future I'll make sure to provide an update.
Speaking of updates, make sure to keep your R-series cameras and lenses firmware up to date. These mirrorless EOS R series cameras and RF lenses have had many updates, so do check your camera is using the latest firmware version.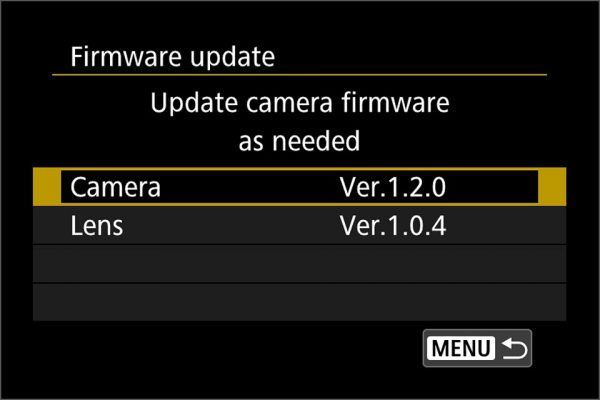 ---
Actually not my first RF lens
Even now, the only real surprise, is that the RF 85mm F2 Macro IS STM was not the first RF lens I purchased. Due to availability I ended up getting the "big old beast from the East" the RF 28-70mm F2L USM a few weeks before the RF 85mm, so now I have two RF lenses and I'll write about the RF 28-70mm in another post.