I find I need fast access EOS R to autofocus settings, and with the out of the box camera setup, it was just too hard to get to the settings I use. However leveraging the flexible custom controls I've made my camera much easier and faster to work with.
If you haven't put firmware 1.6.0 or higher in your camera go and do that first, it makes little difference to the settings, but is a major step up for AF performance of the EOS R.
After working with my EOS R for a while I realised that I had to change my "DSLR" way of working. For me the AF-ON button was simply in the wrong place and the sloping profile of the button made it very hard for me to use for back button AF. As such I needed to find a way to easily switch between ONE SHOT and SERVO AF modes. Secondly for my portrait work I have found that I switch between since AF point and  face detection while i'm shooting. I needed a button for that for sure.
Firstly to speed up only using 1-point or face tracking AF methods, I simply deactivated all the AF methods. On the rare occasion I need another AF method I simply add it back in. I also worked out that I can use a button to directly change from one AF method to another. This was a huge step forward for me.
I've still looked to refine how my camera suits my kind of photos, and now have customised buttons to switch between large and small size 1-point AF frame, switching Eye AF on and off. This means that with four controls easy to find buttons I can finally feel in control of my EOS R autofocus.
---
1. Direct AF method selection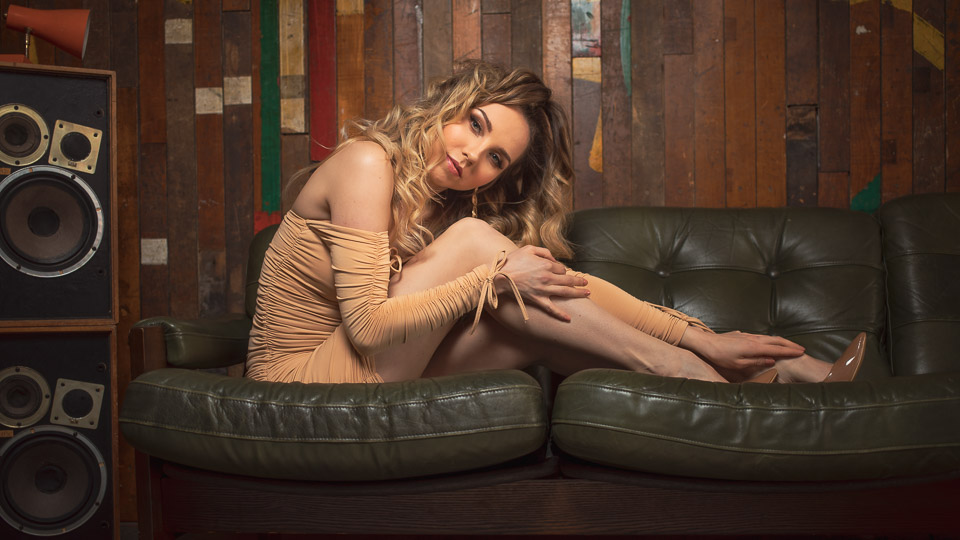 When I'm shooting stills I don't need to suddenly start taking a movie, so the movie button is instantly freed up for other duties in still mode.
Press MENU and navigate to C.Fn4:Operation, then select Customise buttons. Scroll down to the movie button.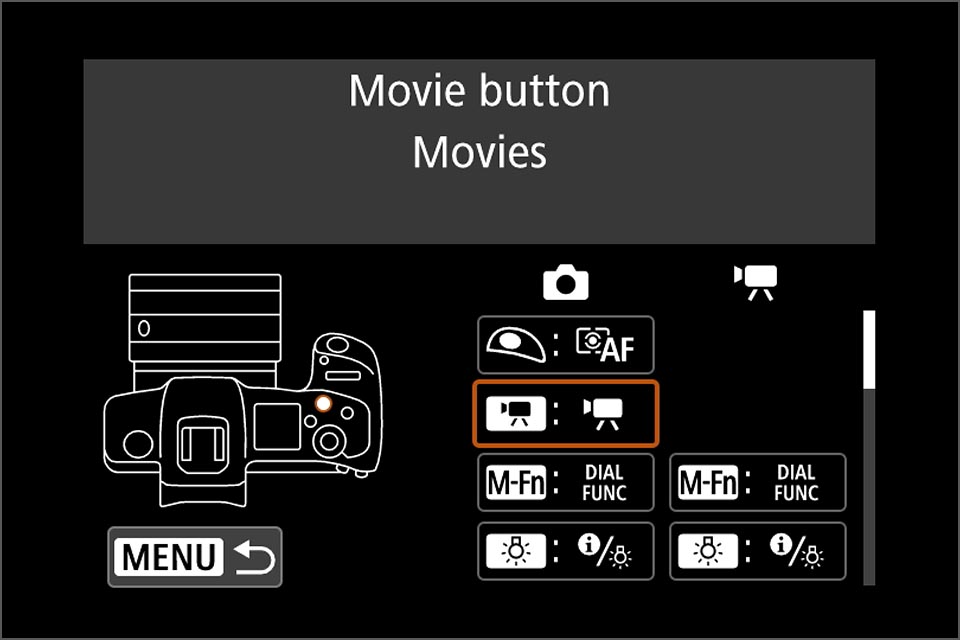 Press the SET button or tap on the screen to change the function of the movie button when in stills mode. It will still work as a start/stop recording button when you are shooting movies.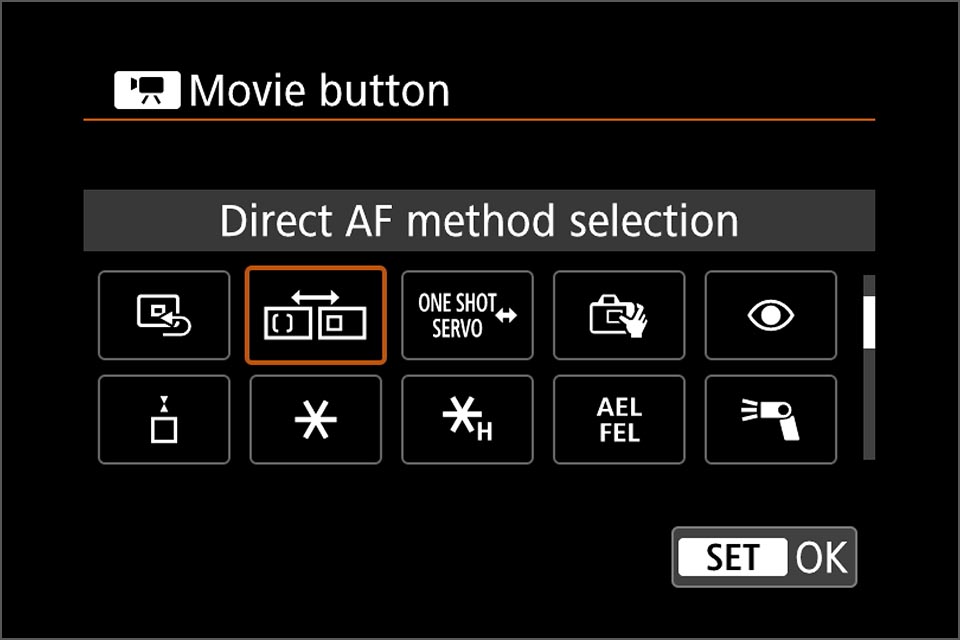 In among the many functions you can assign, the one you need is Direct AF method selection, find that and then press SET to select it.
Now each press of the button will switch to the next available AF method. Most of the time I only have two methods available so it's like a toggle between 1-point and face detection. To limit the AF methods available, go to the AF5 menu, then select Limit AF methods.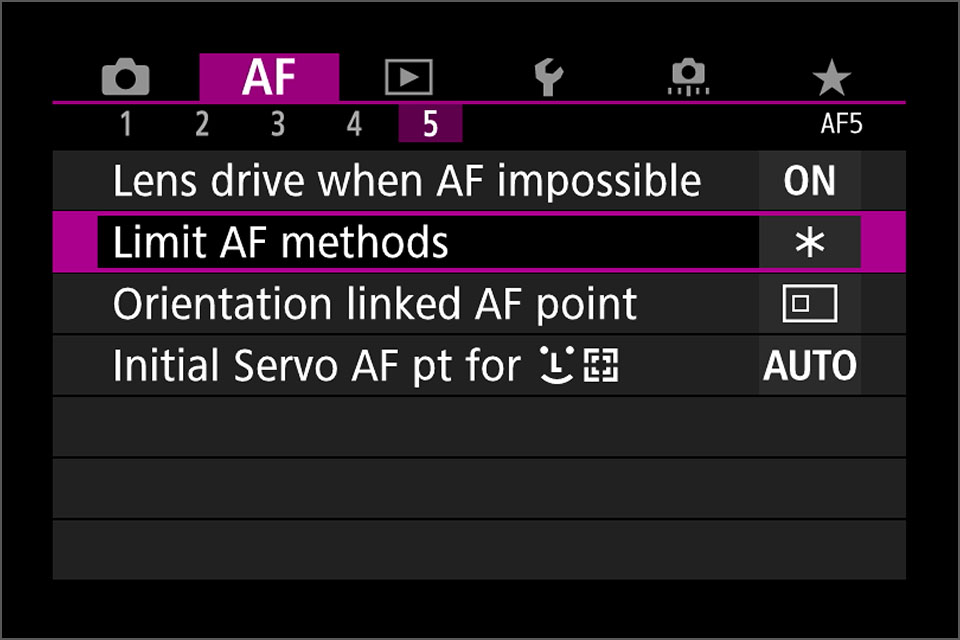 As you can see below my camera is limited to just two methods, face detection and tracking plus 1-point AF. You need to remove the check mark for each mode that you don't want, then press the OK to confirm your choice.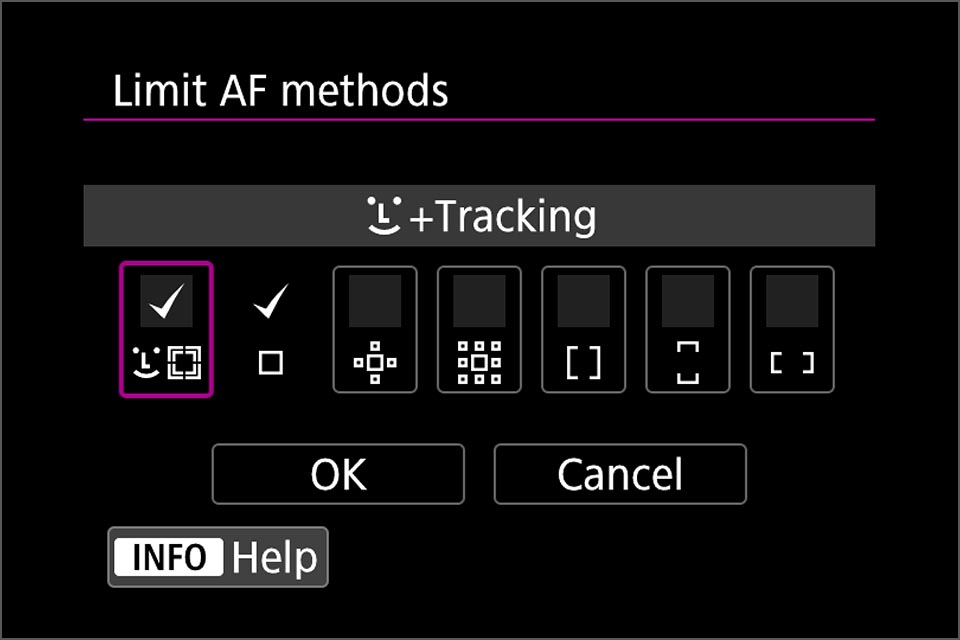 That's it, with this configuration, a press of the movie button toggles my AF method between 1-point and face tracking. I've found this so helpful as it's easy to see the change in the viewfinder. I also have Touch and drag AF active so that I can move my right thumb over the corner of the LCD to reposition the single AF point as needed. Further more I have orientation linked AF active so that the camera remembers the location of the AF point independently for portrait and landscape orientations.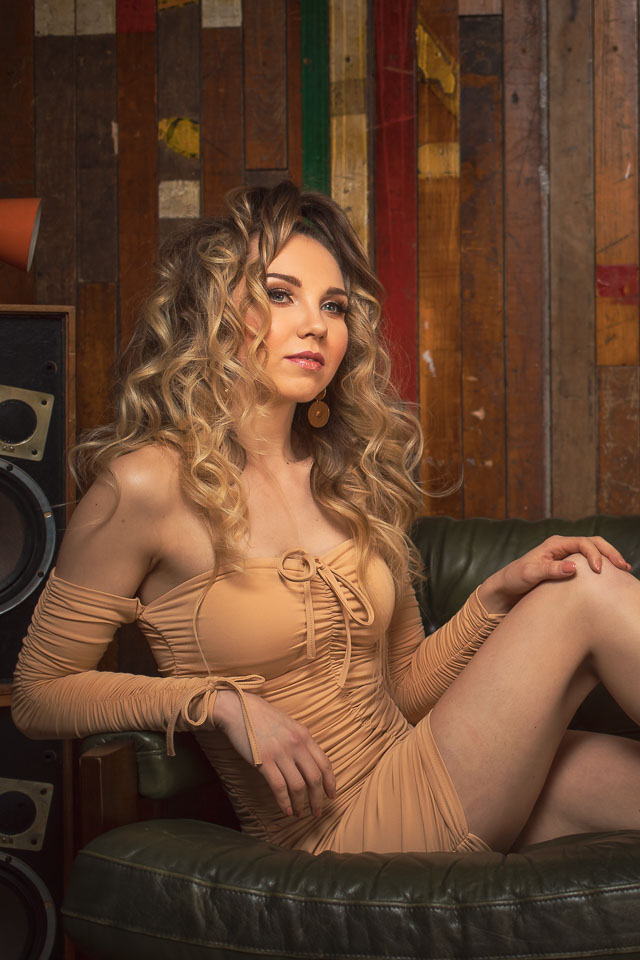 ---
2. Toggle Eye AF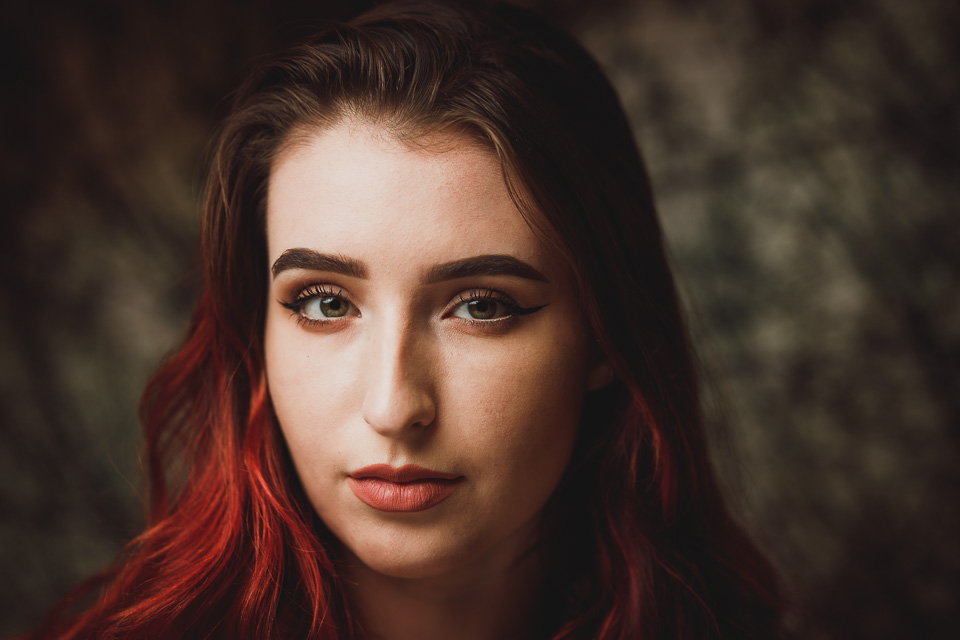 When the firmware update 1.4.0 came along it was a big improvement for Eye AF, and I started to have much more confidence in the camera's ability to find the subjects closest eye. However sometimes I just need face tracking and that is often slightly faster to lock on. So I have a button to toggle Eye AF, the left cross key button is my chosen one. Again the default setting for these cross keys is to reset exposure settings when using Fv mode. I'm primarily a manual mode user so they are much better doing something useful for me. Four extra buttons to make use of.
Press MENU and navigate to C.Fn4:Operation, then select Customise buttons. Scroll down to the left cross key button.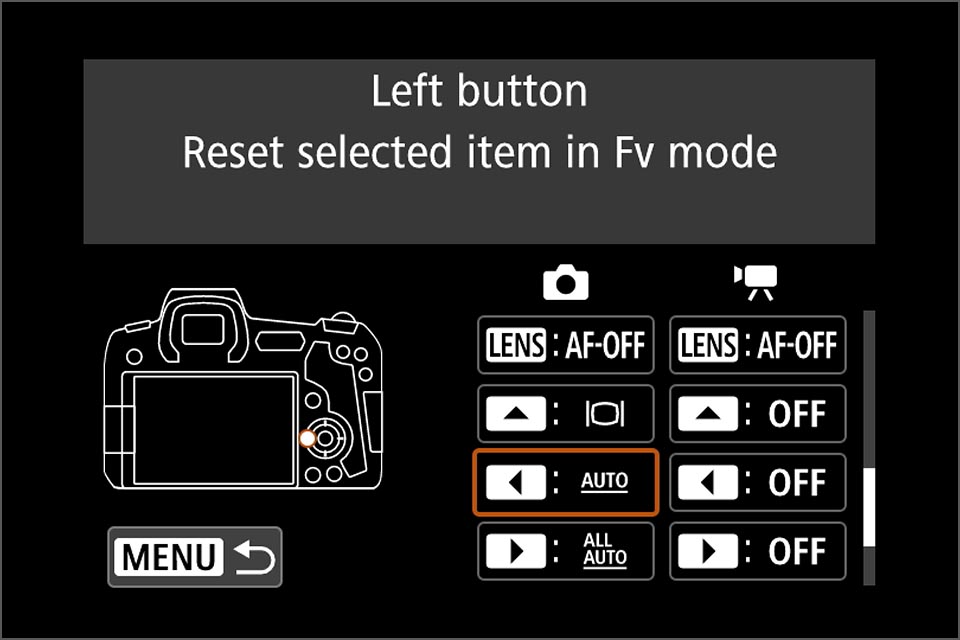 Tap on the screen or press SET and then change the left button  to be Eye Detection AF.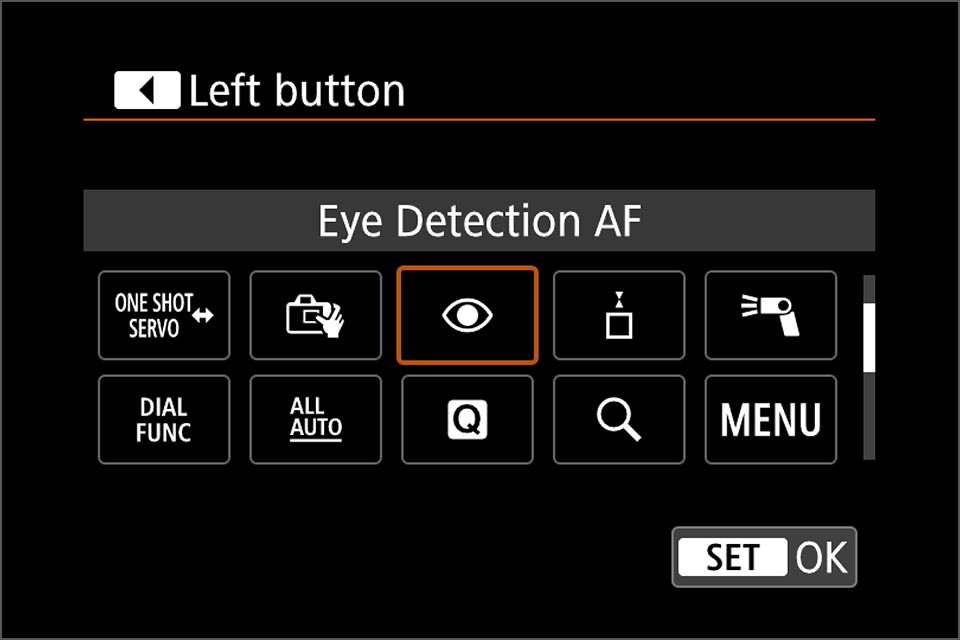 This control only comes to life if you are already using face tracking AF method, but I already have a button to make that happen quickly if needed. In the viewfinder it's obvious if Eye AF is on or not by how the AF frame changes to a single eye instead of the face.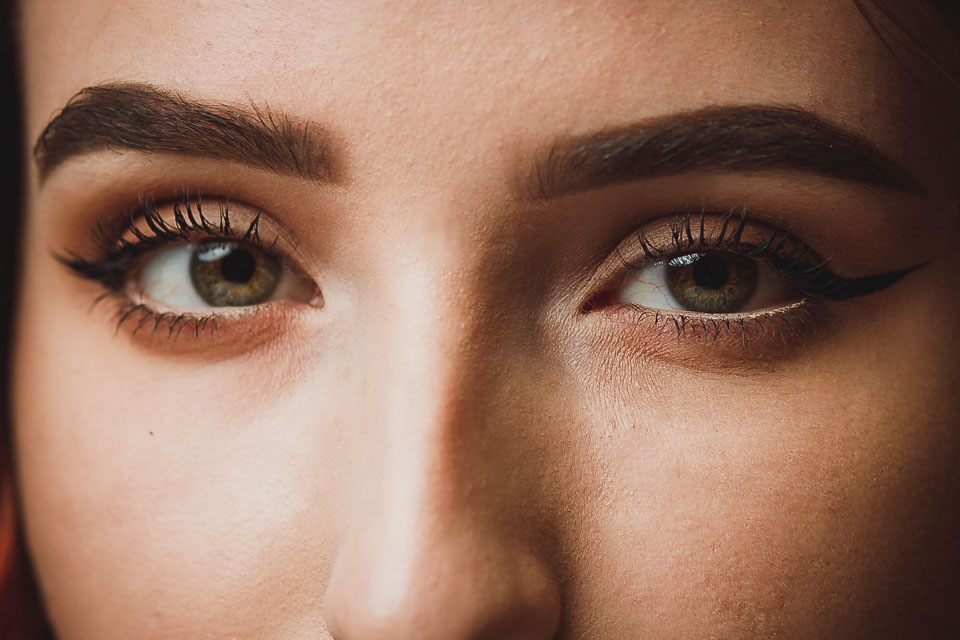 This is a close-up of the shot at the top, eye AF doing a fabulous job finding the closest eye when I was shooting with the EF 85mm F1.2L USM lens during a workshop.
---
3. Switching ONE SHOT and SERVO AF
On my DSLR cameras I use back button AF with the camera left in AI Servo AF. I cannot get my fingers to reliably work with the AF-ON button of the EOS R, so I need an easy way to switch from ONE SHOT to SERVO AF.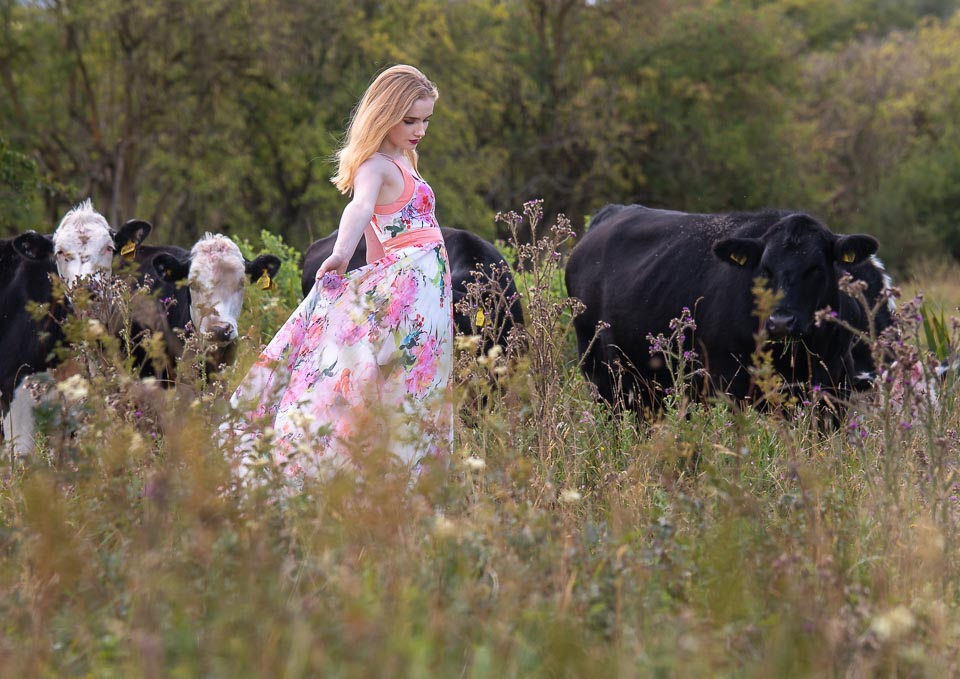 Press MENU and navigate to C.Fn4:Operation, then select Customise buttons. Scroll down to the right cross key button.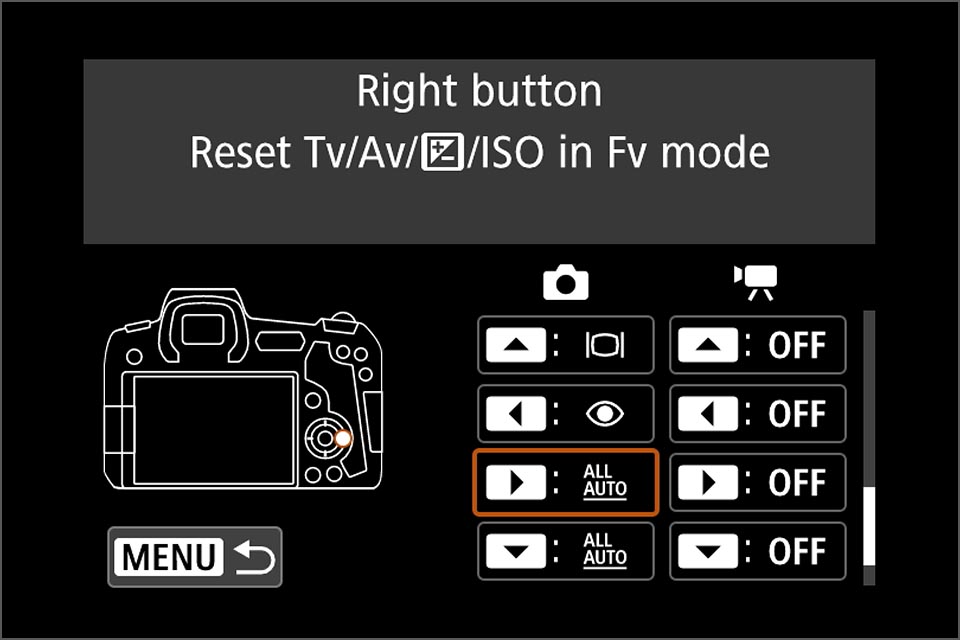 Tap on the button or press SET and change the assigned function to ONE SHOT AF toggle with SERVO AF.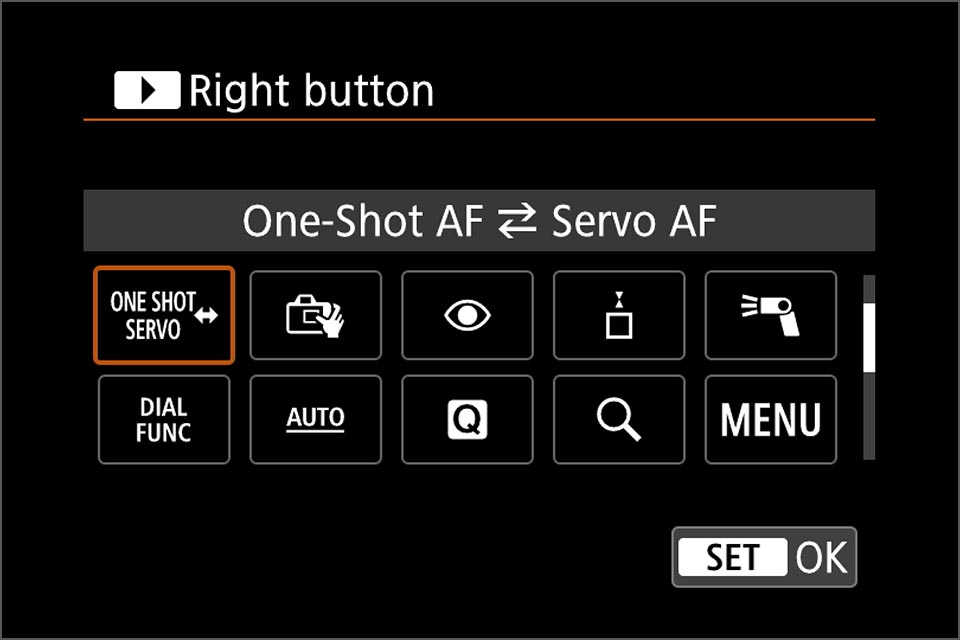 With these three changes for fast access to EOS R autofocus settings my camera works really well for my type of photography, and especially when I'm shooting with the EVF. I don't have to switch attention from the subject I just move my fingers to change the AF settings.
---
4. Switching the 1-point AF frame size
The EOS R has two sizes of single AF point, the standard larger one and a smaller version. Originally the smaller AF point was only usable in ONE SHOT AF, but subsequently it was changed to work with SERVO AF too.
I decided that I wanted easier access to the small AF point, this was a little bit of a challenge as there was no obvious button I could see. Then a deep dive in the M-Fn touch bar found my solution. Yes I have found a use for the M-Fn touch bar!
I know that many photographers have struggled with the M-Fn bar, me included. So now my touch bar left tap is what I use to switch between standard and small size AF point when I'm using a single AF point. I also use the touch bar when reviewing photos to add a star rating.
Press MENU and navigate to C.Fn4:Operation, then select Customise M-Fn bar. The key to note is the M-Fn bar can have separate functions when reviewing images and when shooting. For this section I changed the shooting part.
The M-Fn bar has no function by default, so select the not assigned section, then choose User customization.
User customisation allows a wild mix of functions to be assigned to each of the three controls that make up the M-Fn bar. I only have one function and it is assigned to the left tap section.
You'll need to choose the AF section by tapping the screen or turning the main dial, then you will find the AF frame size toggle function.
The last essential step is to make the M-Fn bar always accessible, as it would normally go to sleep after 10 seconds.
That is it… now you can tap the left end of the M-Fn bar to switch between standard and small AF frame size when you are using 1-point AF method.
This combination of four buttons give me fast access to EOS R autofocus settings when I'm shooting. Try these with your camera, you might like them too.
---
Miscellaneous configuration to come…
I've got one more article in this series to create. I still have a few buttons to customise and that will be the third instalment.
Part 1: Simplifying the M-Fn button
Part 2: Fast access to EOS R autofocus settings (this one)
Part 3: Miscellaneous customised buttons