Canon Europe has today emailed me to say that my IRISTA account will be closed and my photos deleted when they shut down their IRISTA photo sharing service on 31st January 2020.
This is the email that arrived…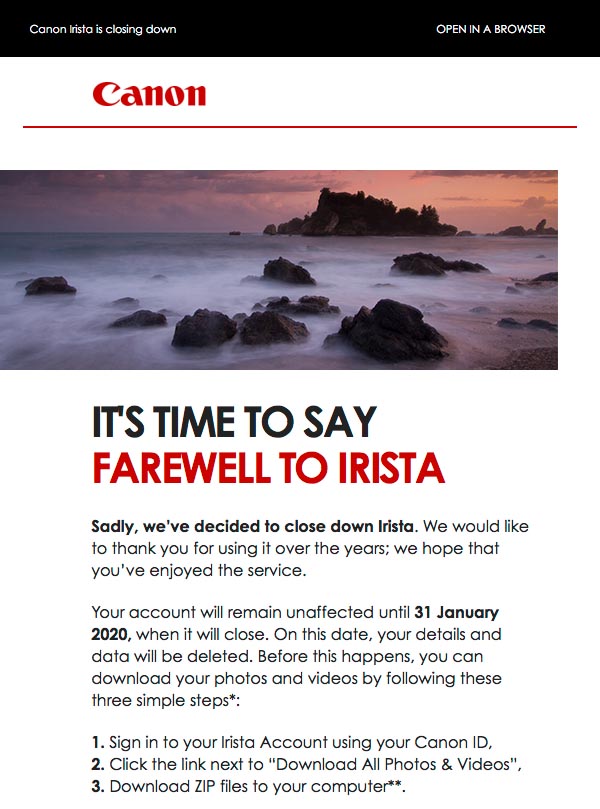 Since it's inception as Project1709 back in 2012, Irista has been a somewhat unwanted child to my mind. It took 21 months from its announcement prior to Photokina in 2012 to come out of beta as Project1709 and gain a name. This despite the original press release saying the full launch was due during 2013. Quite clearly the availability of zero cost image hosting plus alternative paid image storage from Adobe and others, has kept the use of the platform to a minimum by end users. Personally, I've never had a single question about Irista in all my time delivering camera training or writing for photo magazines.
Included in the email was an offer for a complimentary 2 month Adobe Lightroom 1TB plan to get me over the loss of IRISTA. Though in the small print at the end of the email the deadline for taking advantage of this is 29th October 2019 – err today.