OH CROP!
EOS R series cameras fitted with the EF-EOS R mount adapter can be used with lenses for crop sensor cameras, such as Canon's EF-S line. If you use independent lenses you'll need to set the crop factor by yourself.
I've used Canon EF-S lenses on my EOS R without any concern, the camera automatically detects it is an EF-S lens and switches to 1.6x crop mode. This makes your RAW files only 11.6MP on the EOS R and 10.1MP on the EOS RP. I have received a question about independent lenses. So I started thinking how about independent models such as Sigma DC and Tamron Di series lenses for crop sensor cameras fare.
Sigma DC series lenses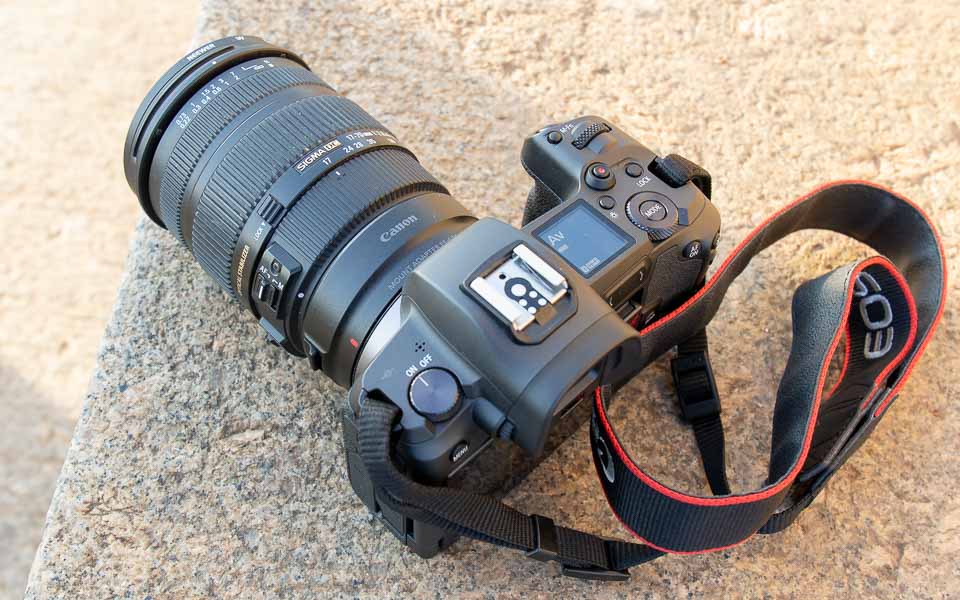 For many years Sigma has manufactured lenses for crop sensor cameras, using the DC letters in the name to identify them. If you put a DC lens on the EOS R or RP, then there's a good chance you'll get images with vignetting, even circular images depending on the lens and where you zoom to.
I asked a few friends if they had a Sigma DC lens. One was kind enough to let me try their Sigma 17-70mm F2.8-4 DC Macro OS HSM lens on my EOS R. As soon as it was fitted you could see vignetting on the LCD and in the EVF at almost any focal length. 17mm was particularly bad with an almost complete black circle around the image.
I have also had a question sent in about the Sigma 18-300mm F3.5-6.3 DC MACRO OS HSM producing similar images.
Tamron Di series lenses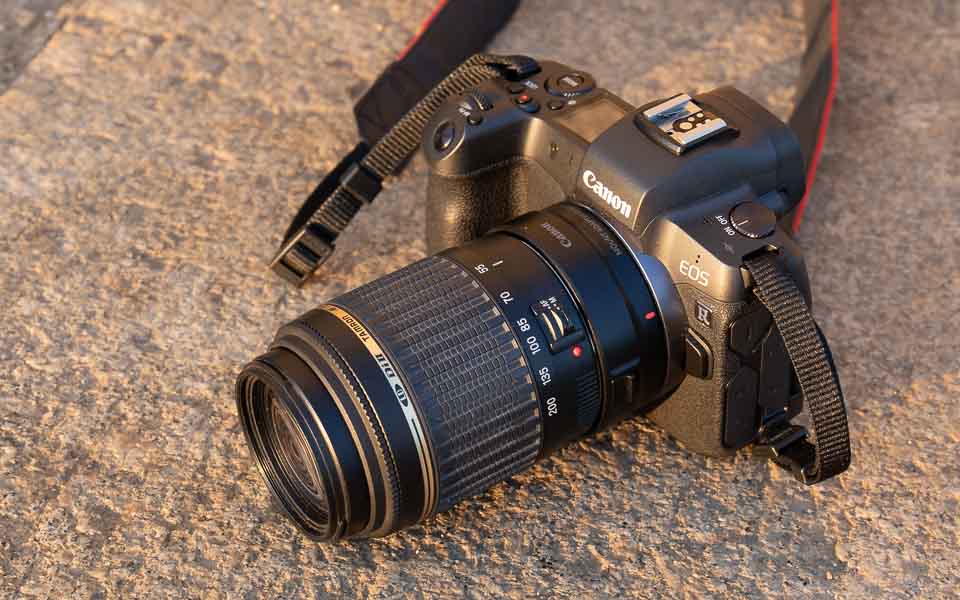 As luck would have it, another person had a Tamron Di lens, a pretty old and tired 55-200mm f/4-5.6 Di II LD Macro AF. This also failed to make the EOS R to switch to crop mode, but the vignetting was not as extreme as the Sigma. Though it is easier to make a longer lens cover more of the sensor, than a wide one.
The image below taken with the Tamron lens zoomed to 64mm, shows not so much corner shading. This particular lens had no AF drive – it was pretty tired – and so the EOS R focus guide proved rather helpful.
The solution – cropping / aspect ratio
The solution to using these lenses is to manually do what the Canon EF-S lenses automatically do, select 1.6x crop mode. Fortunately it's easy, and the setting is on the first of the red tabbed menus. EOS R menus shown below.
You can also choose the crop by pressing the Q button and changing it from the onscreen options.
Don't forget that in crop mode you have a lot less pixels in the image.
EOS R – crop mode is just 4176 x 2784 – 11.6MP
EOS RP – crop mode is just 3888 x 2592 – 10.1MP
What is vital to remember is that you'll need to reset the crop, when you switch to a full-frame lens. You could simplify the approach and use one of the custom shooting modes with the crop factor applied.
I'd love to hear your experience with Tokina and any other independent lenses for crop sensor cameras.