Looking back at some of my favourite photos from 2018. For each of the 12 days (of Christmas) I'm sharing one of my favourite pictures I've taken during 2018.
#7 – Gentleman who've braved my light
2018 has been a fabulous year for me, so what better round it up with pictures from talks I've delivered at camera club around the UK. I really enjoy giving these, and my favourite bit is when I get to turn my lights in the direction of the club members. I've posted a lot of fabulous ladies in my pictures of 2018 so far, so I think it's time for a collection of top gentleman who were "brave" enough to let me take their photo. More importantly they were happy for me to project it large on a screen for the rest of their club members to see.
For consistency, I've converted them all to monochrome as I think it suits the photos. Don't forget that if you set the camera to monochrome Picture Style you can always recover the colour in a RAW photo, but not for a JPG. When I shoot tethered I use RAW + JPEG and only send the JPG to the computer for speed.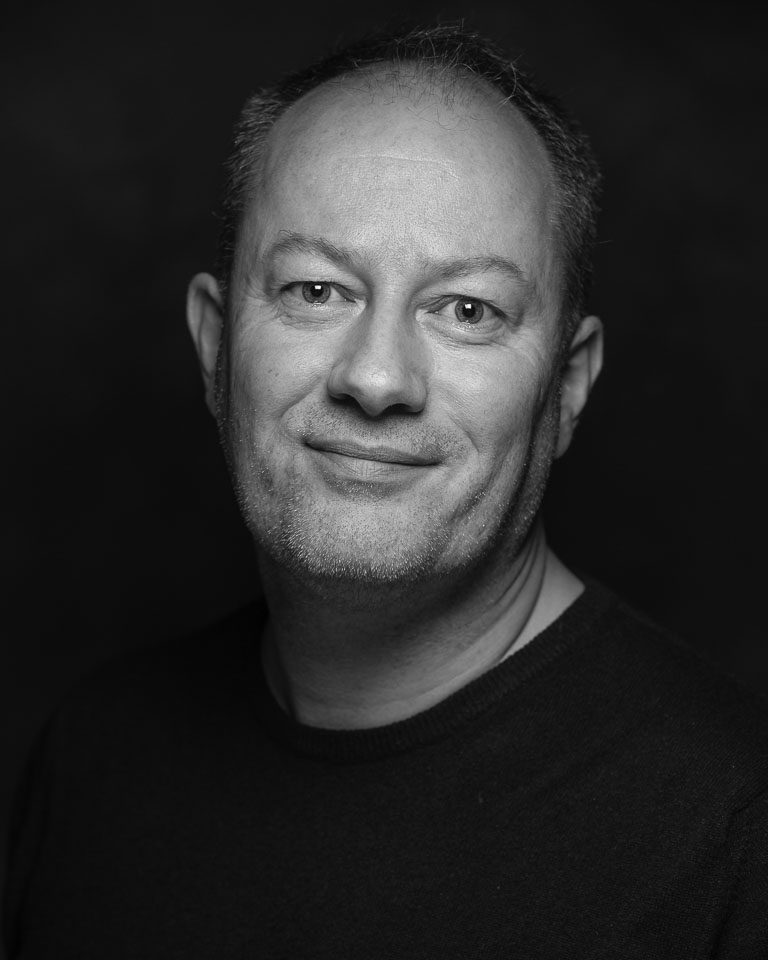 Camera settings
Settings for these shots are quite straightforward, I'm usually aiming to eliminate the ambient light from the frame, so 1/200s is my starting point and I'll shoot in manual mode with ISO 400 for Speedlites, sometimes a little less if I use studio flashes. I favour smaller lighter lenses for these presentations, and there's are just three used for all these. Though reviewing the EXIF info, it's clear I could have used the EF 70-200mm f/4L IS USM lens for all of these shots.
EOS 5D Mark IV
EF 85mm f/1.8 USM / EF 100mm f/2.8L Macro IS USM / EF 70-200mm f/4L IS USM
1/200s, f/4 – f/8, ISO 400 (most of the time)

It's great that I'm going be visiting some new clubs in the coming months, and there are other clubs booking me for 2020 already… If you are the program secretary at a club, and have a gap to fill please get in touch, maybe I can help. I'm starting my 2019 talks in South Wales so don't think you're too far away.
See you tomorrow for another picture…