On the twelfth day of Christmas…
12 Drummers Drumming – that would be like the alarm clock on this first day back to a regular work pattern. So today's tip is all about breaking the pattern; an encouragement to do something different with your photography this year.
Move off auto – try manual
So if you have so far got by in your pictures using the fully automatic mode you should try and use Manual mode. Or as I tend to term it I Made it Myself Mode – there's no hiding behind automation but the sweet knowledge that you made something awesome all by yourself is your reward. To help you out I will have a number of articles about moving from being an automatic photographer to being a photographer making your own choices.
Even Canon has moved the mode dial off auto in the pictures of the EOS 7D Mark II
If you use flash, try available light
I love my Speedlites and I feel that sometimes I don't use the available light well as a result. So for me this one is personal a challenge to shoot with just the reflectors and diffusers to modify the light I find on location.
However if you are an "available light photographer" then now is the time to embrace the world with additional light under your control. Whether that means a Speedlite or it means studio flash & continuous light then your challenge is to supplement the available light with additional light. A reflector won't count for you 🙂
Use another lens
Photographers are often creatures of habit, we work to make sure we can cut down the chances of missing pictures by learning our gear inside out. This often becomes a crutch in itself. So instead of reaching for the standard zoom when you just go for a walk with the camera use or get another lens; something really different.

For me that means some real tough choices; Lightroom shows me that the two most used lenses last year were the EF 70-200mm f/2.8L IS II USM and the EF 24-105mm f/4L IS USM. Time to reach for the wide angle prime lenses and the EF 135mm f/2L USM more often this year.
Blog even more often, meet more of the online community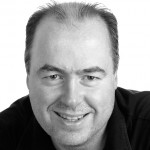 Last year I wrote more blog posts than any of the previous years; I am now approaching the 500th post on here, and again I'm planning to increase the regularity of the blog posts in 2015 I'm looking to average three posts a week for the year to add 150 more posts by the end of the year.
Guest blogging opportunity
If you have an idea for a guest blog on here i'm keen to hear from you. Whatever your topic it needs to be original and feature your images – no stock or "found on the internet" pictures please. In return you get a credit, and a link back to your site. Please get in touch via the contact page if you are interested in guest blogging. I am also open to blogging on other sites too.
Get out and meet people
This year I am keen to get out and meet new folks in person. I also think it's time for a new headshot 🙂
I want to meet up with you; the visitors to the blog. Maybe this means a photo walk or meet up at other events.
Camera clubs are already starting to book me for their talks in 2015 and one enterprising club even booked me for a talk in 2016.
Blog changes…
First up for me will be a technical change on the blog. I'm moving to a new package to give me a bit more capability than I have now. The blog has grown in content, functionality and visitors so it's time to upgrade the creaking old hosting to something faster and more suited to the goals in the near future. Hopefully if it all goes swimmingly you won't notice anything untoward but it should be faster to load pages and will be easier for me to work on.
And that is my twelve days of Christmas all done, I really hope you enjoyed the tips and would like you to sign up for my newsletter in the form below to receive a summary of all the 12 tips in the next newsletter.
All I want for Christmas is you…
Sign up to receive my newsletter and I will send an email on the 6th of January with all the twelve tips grouped together so you have them all in one place for easy reference.
If you don't want my messages after the first email there's an unsubscribe link on the bottom of the email – I'll be sad to see you go and you'll miss out on future messages from me.
This is one of a series of twelve posts, inspired by the popular Christmas song The Twelve Days of Christmas. I'm giving all my blog readers a free tip for each of the twelve days.
About the twelve days of Christmas
The Twelve Days of Christmas start with Christmas Day and ends with the eve of Epiphany on January 5 th. The Twelve Days of Christmas dates back to English origins in the sixteenth century although the music is reputed to be French. The first publication date for The Twelve Days of Christmas (The 12 Days of Christmas) was 1780.
source: 12 days of Christmas