With the launch of the EOS 5D and the EOS-1D Mark II N Canon introduced Picture Style to EOS cameras. All EOS cameras since then. Right from the introduction the cameras had the option to install custom and user created Picture Style files so that in-camera JPEG images can be created with the look required by the photographer.
How to install a custom Picture Style in your EOS camera?
[dropcap style="dropcap2″]1[/dropcap]
Connect camera to computer using a USB cable, switch on the camera to start Canon EOS Utility



[dropcap style="dropcap2″]2[/dropcap]
Select the Camera Settings / Remote Shooting option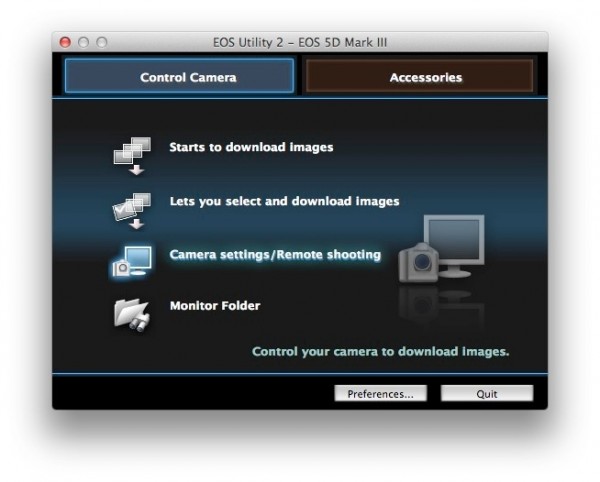 [dropcap style="dropcap2″]3[/dropcap]
Select Register User Defined style from the Shooting menu



[dropcap style="dropcap2″]4[/dropcap]
Select one of the three User defined styles to store your Picture Style

Click the folder open button – circled in red – to select your chosen Picture Style file to install.

[dropcap style="dropcap2″]5[/dropcap]
Select the installed custom Picture Style on the camera
How do I get or make a custom Picture Style?
You can download a Picture Style form the internet or create your own with Canon's Picture Style Editor. Picture Style Editor is included on the EOS Solution Disk that comes with each EOS camera. There are many resources online offering Picture Style files that can be downloaded, even Canon has one with several Picture Style files.
Picture Style is particularly relevant for photographers who shoot in JPEG and for DSLR movie makers.
* EOS 5D and EOS-1D Mark II N where the first EOS cameras with Picture Styles, and were introduced in August 2005