Tethered shooting and remote control
Using the inexpensive DSLR Controller app for Android devices lets your Android phone or tablet remotely control your EOS camera and do tethered shooting. Once you purchase the app then all you need is a simple and readily available USB on-the-go (OTG) adapter.
DSLR Controller app for Android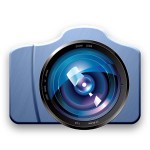 Some time ago I was looking for a remote Live View solution to allow me to setup a camera for time-lapse operation. The problem was that the camera would most likely be mounted somewhere that I could not see the rear LCD – and the particular camera did not have a vari-angle LCD screen. I searched and soon found that DSLR Controller would do what I needed and way more. It's like having a full-fledged version of EOS Utility on your Android phone or tablet.
In addition to providing a remote Live View for many EOS cameras you can also control many camera settings, shutter speed, aperture, ISO, white balance, drive mode, focus. DSLR controller also offers functionality beyond what is normally possible with the camera, I really liked the focus peaking to help me set the focus point on my time-lapse camera.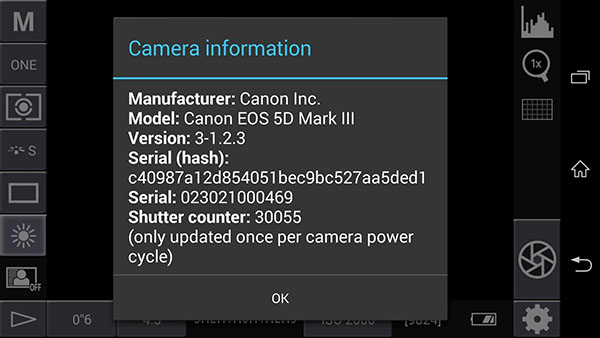 I used DSLR Controller with a Sony Xperia Z Android Phone and purchased a generic USB on-the-go adapter for less than £2, this makes the total cost of tethered shooting on your Android phone less than £10 – an absolute bargain. You can also use the same software on an Android tablet with the Nexus 7 being a handy size for location work.

I tried both the EOS 7D and the EOS 5D Mark III with DSLR Controller, and they work fine. I do get a warning when the app starts because I have my cameras set to use back button focus, but I just accept this and carry on. I have briefly tried the software with an EOS-1Ds Mark III and an EOS 70D they seem to work well too.
WiFi pass-through
One feature of the app that I have yet to fully explore is the option to make the Android device a WiFi server. It requires two Android devices running DSLR controller, one connected to the camera using USB and the other on the same network also running DSLR controller.
 Tethered shooting simplifies shooting video
If you need to shoot a quick video piece with yourself on camera and you don't have an assistant then you can use the DSLR Controller to tether the camera. This lets you check that you are in focus before you start to shoot video, also it's quite handy to set the exposure and white balance settings too.
In short I really do like this app, it works great for all kinds of purposes and is simplicity itself to use. I have also had success using a long 5-metre USB cable too.