TIPA Awards for Canon
It's TIPA awards time again, the annual Technical Image Press Association convened their General Assembly in Vancouver to vote for the best photo and imaging products from the last 12 months.
TIPA members comprise 28 leading photo and imaging magazines from 15 countries on 5 continents, and also has a cooperative partnership with the CJPC (Camera Journal Press Club), representing 11 top photography magazines in Japan.
The TIPA Awards are renowned as the most influential photo and imaging product awards in markets around the world. All products and their advertising media bearing the TIPA Awards logo indicate that these have passed evaluations by TIPA's technical committee and magazine editors.
All the TIPA award winners can be found on the TIPA website.
Digital SLR Advanced – EOS 70D
Taking the TIPA award in the Digital SLR Advanced category, the EOS 70D is the first Canon XXD series camera to win a TIPA Award. It packs a fantastic range or features and functions for both still photography and movies in one durable camera body. With the addition of the award winning Dual Pixel AF technology, the EOS 70D is, in my mind, the best EOS camera for video outside of the Cinema EOS range.
The Canon EOS 70D features a 20.2 CMOS APS-C sensor and DIGIC 5+ processor that can deliver up to 7 fps and an extended ISO range of 100-12,800, with an extended range to 25,600 ISO. AF is enhanced with a 19-point all cross-type AF system. The breakthrough in the EOS 70D is the Dual Pixel CMOS AF system that allows for capture of video in Live View with precise AF, as well as very fast AF operation for stills. The Vari-angle Touch Screen 3.0-inch Clear View II LCD monitor sports 1.04 million dots. Built-in wireless allows for sharing or easy upload to smartphones via the Canon EOS remote app.

- TIPA Awards 2014
Professional DSLR Lens – Canon EF 200-400mm f/4L IS USM Extender 1.4x
After a lengthy gestation period this monster professional lens is gaining accolades from photographers fortunate enough to use it and now scoops the 2014 TIPA award in the Professional DSLR Lens category. It's in good company, Canon has taken this award 5 times in the last six TIPA awards.
2013 – EF 24-70mm f/2.8L II USM
2012 – EF 8–15mm f/4L USM fisheye zoom
2011 – EF 70-200mm f/2.8L IS II USM
2009 – TS-E 17mm f/4L
Aimed squarely at professional sports and wildlife photographers, the Canon EF 200-400mm f/4L IS USM Extender 1.4x lens is a high-performance super telephoto zoom lens with an optically matched, built-in 1.4x extender. The benefit is in applications where it is not possible to change lenses quickly, while also protecting delicate equipment such as a digital SLR camera's image sensor in environments with dust and high humidity. The lens incorporates one fluorite and four UD lens elements and a 9-blade circular aperture. A Power Focus mode makes focus shifts quiet and smooth, invaluable for filmmaking. The lens is also highly resistant to dust and water.

- TIPA Awards 2014
Expert Compact Camera – PowerShot G1 X Mark II
Following in the footsteps of it's predecessor the PowerShot G1 X Mark II takes the 2014 award for the Expert Compact Camera. I have managed to get a hands on look at the PowerShot G1 X Mark II not long after the launch earlier this year and even in a few short minutes it impressed.
Canon PowerShot G series cameras are always highly regarded. The latest, the PowerShot G1 X Mark II, offers 13.1 MP with a multi-aspect 1.5-type sensor, an f/2-3.9 5X zoom (24-120mm equivalent), and numerous custom functions and handling features. Capture options include 14-bit RAW plus JPEG images, with fast and accurate AF via 31 AF points. Composition options are enhanced with the 3-inch tilt-type touch panel LCD, with 1.04 million sRGB dots and 100% coverage, while exposure and camera control is expanded and enhanced via the new Dual Control Rings on the lens barrel. Full HD is available, as is Wi-Fi with NFC capability. Focusing range begins at 2 inches, full-time manual focus with focus peaking is also available.

- TIPA Awards 2014
Imaging Innovation – Dual Pixel AF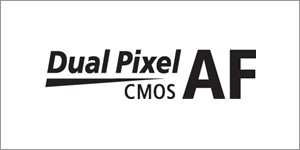 It's been a while since Canon last collected a TIPA for Imaging Innovation, but the Dual Pixel AF technology launched with the EOS 70D is a much more readily applicable technology than the Data Verification Kit DVK-E2 which won the title in 2004.
Dual Pixel CMOS AF is a phase-detection AF technology conducted directly on the image sensor plane. The benefit is achievement of dramatically improved AF performance over prior EOS cameras during Live View and video shooting. Because Live View shooting can be used in a manner similar to using the camera's viewfinder, fast and smooth AF performance is greatly enhanced. Dual Pixel CMOS AF is currently available in the EOS 70D and as an option in the C100 and C300 cinema EOS cameras, which are in turn compatible with 103 Canon EF lenses, and we look for this advancement to allow for future development of even more responsive image capture and processing capabilities.

- TIPA awards 2014
Press Release: Canon achieves four honours at the 2014 TIPA Awards
Canon today announces it has been awarded four honours by the Technical Image Press Association (TIPA) – one of the world's leading photo imaging and press associations. The TIPA Awards commend the most outstanding imaging products launched in the past 12 months, and in 2014 Canon has once again been recognised for the technical innovations across its diverse product portfolio. [read more]