Did you know you can start and stop video recording with an infra-red remote control like the RC-5?

Did you also know that on some cameras you can use the cabled releases like the Timer Controller TC-80N3 or RS-80N3?
Starting and stopping video recording
The EOS 5D Mark III or EOS-1D X can be set so that the start/stop for video is both the button on the back of the camera (EOS-1D X it's the M.Fn button) and the regular shutter release button.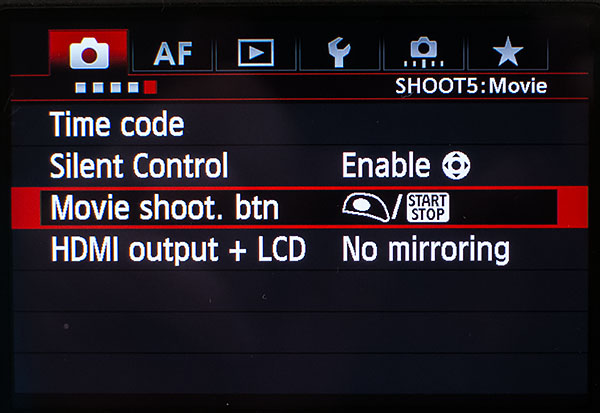 If you choose to have the camera set so that the shutter release and start/stop button are active then a regular TC-80N3 or similar cabled (third parties offer radio remotes too) can activate or stop video recording. The downside of this approach is that the camera is no longer able to shoot stills when in the movie mode. I would configure the camera with a complete custom configuration for movies and register it to one of the custom modes for quick access.

Having seen a friend just purchase a sound operated trigger I realised it now is possible to start the camera shooting video just by the pickup of some sound.
A question from recent trainees…
The original question about doing this came from a trainee at a recent workshop, and with a quick change in menu settings the answer was found. It's always rewarding to find out hidden details in the operation of these cameras.