Finally it's here – the Canon EOS 70D
The rumour sites have been active for a while with this one, but today Canon has made it official the EOS 70D is here, and it looks like they actually decided to think a bit about this one a whole lot more than the EOS 60D it replaces. At first glance it appears to be very close in functions to the "launched in 2009" EOS 7D, and that's a good thing since the EOS 7D was a good camera.
20.2 MP APS-C CMOS sensor
A few more pixels than the venerable 18MP versions, but clearly completely new with something Canon is calling dual pixel CMOS AF technology. In effect the CMOS image sensor has built-in phase detection AF covering 80% of the sensor area. The 20.2 MP means actually an additional 200 pixels in the vertical and 300 in the horizontal compared to an 18MP sensor such as the EOS 7D.  The dual pixel CMOS AF works in Live View and Full HD movie shooting modes to track moving subjects swiftly and accurately. The CMOS image sensor employs two photodiodes mounted within a single pixel, and both can be independently read for AF and combined for image capture.
The combination of the DIGIC 5+ processor and the new sensor means the standard ISO range runs from 100-12,800 which can be extended to 25,600 with a custom setting.
EOS 70D 'borrows' the EOS 7D 19-point AF system adds 7fps
With 19 cross-type AF points the EOS 70D finally moves on from a "medium" AF system, in effect acquiring the EOS 7D AF – and that's a very good thing to have. The EOS 70D also brings 7fps, pretty close the 8.5fps of the EOS 7D that's now really showing it's 2009 vintage.
Built-in WiFi
No real surprise that the EOS 70D has the WiFi function of the EOS 6D, but interestingly, or more strangely, the GPS left out, meaning you will need to add the GPS-E2 if you want GPS logging.
1/250s flash sync speed – hallelujah
So pleased to see that with the relatively shorter run of the APS-C shutter curtains the 1/250s flash sync speed is maintained. Giving the camera a 2/3-stop advantage over the EOS 6D when it comes to balancing daylight and flash exposures. The EOS 70D will also fully support the radio Speedlite system so no "concerns" over high speed sync and flash sync speed like the older cameras such as the EOS 60D and EOS 7D.
What's more the EOS 70D keeps the built-in Speedlite transmitter function, it's pop-up flash can act as a master to control other Speedlites using the visible pulses of light from the camera's flash. I'm somewhat surprised to see that the pictures provided by Canon don't show the camera with the Speedlite 600EX-RT, only the older 430EX II and 320EX flashes.
Full HD movies
Just like the EOS 60D the EOS 70D has full HD movie functions and a stereo built-in mic. However there is no headphone output so monitoring is not possible from the camera. Movies can be recorded in Full HD at 24, 25 and 30-fps, with 720p at 50 or 60fps and VGA resolution at 25 or 30fps. Usefully there is a choice between intra-frame or inter-frame compression and an HDMI output – not yet sure if it is completely clean or not.
UPDATE: DUAL PIXEL AF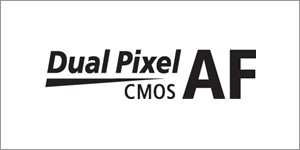 I've found a couple more bits of information about the dual pixel CMOS AF and this could indeed be something much more interesting than the press materials in Europe show.
Canon in Japan has produced some EOS 70D sample images and a video called Handmade, but there's also a making of too..
If your Japanese and reading the subtitles is not up to full speed then check out Canon USA where there's a dubbed version of the same video.
Canon Press Release
Unleash your potential with the powerful and versatile Canon EOS 70D
London, UK, 2 July 2013 – Canon today unveils an outstanding new addition to its world-famous EOS series – the EOS 70D. Designed for aspiring enthusiast photographers, the EOS 70D is the ideal camera for anyone looking to take their photography to the next level. It combines completely new, world-first Canon imaging technology with powerful, creative and wireless sharing features – delivering a responsive, all-purpose camera ideal for capturing the moment with stunning images and Full HD video.
Capture the moment with stills and Full HD movies
The EOS 70D features a new 20.2 MP APS-C CMOS sensor, designed and manufactured by Canon. It's the first Digital SLR in the world to feature ground-breaking Dual Pixel CMOS AF technology, which delivers smooth and accurate autofocus (AF) when shooting Full HD movies and fast AF acquisition when shooting in Live View mode. Paired with the 14-bit DIGIC 5+ processor and 19-point all cross-type AF System, the EOS 70D captures incredible, full resolution images at up to 7 frames per second, with up to 65 JPEG or 16 RAW images in a single burst¹. Additionally, a native ISO range of ISO 100-12800 enables photographers to shoot in lower light conditions and use faster shutter speeds whilst retaining high image quality.
"I was incredibly impressed with how many new technologies the EOS 70D packs into one body, and how versatile it is," said Brutus Östling, Canon Ambassador. "The EOS 70D is the perfect camera for anyone that wants to develop their photography skills. Not only is it suited to shooting people, landscapes and action easily and in outstanding quality, but also filming subjects in Full HD with focus speeds I never thought would be possible. The camera proved itself in the most challenging of circumstances, and had a range of new-generation technologies to comfortably solve any test I threw at it – especially with the new Dual Pixel CMOS AF technology. It really takes DSLR shooting and filmmaking to a whole new level."
Canon's new Dual Pixel CMOS AF provides swift AF performance when shooting in Live View mode and smooth accurate focus for Full HD movies. It makes it easy for users to take their next step with movies, enabling them to keep moving subjects in sharp focus and create professional-looking pull-focus effects. The technology utilises advanced CMOS architecture, allowing two photodiodes to be mounted within each pixel, both of which can be read independently to achieve autofocus, or together for image capture, with maximum image quality at all times.
An advanced AF system for stills includes 19 cross-type AF points spread across the frame, providing high speed, accurate AF – ideal for tracking sports and wildlife subjects as they move within the frame. The AF system is customisable, allowing photographers to adapt to the subject they're shooting. AF points can be used individually, together in small groups, or as a wide active area for more unpredictable subjects. A dedicated AF area selection button, positioned conveniently next to the shutter release, enables quick switching between modes, without having to take the camera away from the eye.
Expertly designed for professional control
The EOS 70D's powerful specification is packed into an expertly-engineered body that's designed for comfort and swift operation. The Intelligent Viewfinder, with 98 per cent frame coverage and 0.95x magnification, allows photographers to comfortably frame their images and visualise settings via the electronic overlay. Conveniently-placed controls provide instant access to the most frequently used settings, such as ISO, AF mode selection and metering, so users can quickly change settings and concentrate on capturing the moment.
A 7.7cm (3.0") Vari-angle Clear View LCD II Touch screen with a sharp 1,040k dot resolution is ideal for video shooting, or composing images from unusual and creative angles. The screen is a capacitive type, which supports a series of multi-touch gestures including swiping and pinch-zooming – perfect for navigating menus, amending settings or flicking through images.
Clever connectivity for easy control and instant sharing
The EOS 70D is the latest EOS model to feature integrated Wi-Fi, providing the freedom to remotely control the camera, as well as share images. Using Wi-Fi connectivity, users can connect to the EOS Remote app and control a wide range of image settings, including ISO and exposure, as well as focus and release the shutter. Photographers can also remotely use Live View mode, as well as review and rate their images.
Instant creativity unleashed
The EOS 70D features a host of creative modes to make capturing unique images easy. In-camera HDR removes the challenges of shooting in tricky, high contrast situations, merging three exposures into one that captures more detail in both the shadow and highlight areas. With multiple-exposure mode, photographers can shoot and combine up to nine exposures into a single image, or use a range of Creative Filters to instantly change the style and look of their shot.
Experimenting with creative off-camera flash is easy, thanks to the Integrated Speedlite transmitter, which provides in-camera control of multiple Canon Speedlite EX flash units.
Creative Full HD Movies
Alongside beautiful stills, the EOS 70D allows photographers to create high quality movies with ease. Full HD (1920 x 1080p) resolution video can be captured with a choice of selectable frame rates, including 30, 25 or 24fps, and 60 and 50fps at 720p, and a range of compression options for post-editing and sharing. Thanks to new Dual Pixel CMOS AF, Movie Servo AF mode tracks subjects as they move, or even as shots are recomposed, ensuring they're always in focus. Alternatively, users can select different focus areas over 80 per cent of the frame² simply by tapping the touch-screen, even when recording – ensuring that movies stay sharp and clear if a subject moves or the user changes the composition of a shot.
Videographers can also enjoy stereo sound using the internal microphone, or enhance audio with the in-built external microphone input terminal. Full control over settings such as aperture and ISO is also possible within manual mode, giving users greater freedom as their skills develop.
EOS 70D – key features:
20.2 megapixel APS-C CMOS sensor and DIGIC 5+
19 point cross-type AF System and 7 fps shooting
Dual Pixel CMOS AF
Instant sharing and remote control with Wi-Fi
ISO 12800 (H:25600)
Vari-angle 7.7cm ClearView II LCD touch screen
Intelligent viewfinder
Full-HD movies
¹ UHS-I card required for maximum burst duration
² Dual Pixel CMOS AF is possible over 80 per cent of the width and height of the Live View frame.
More pictures of the EOS 70D