It is time to change your camera's clock again
Today the clocks in the UK have changed to British Summer Time (BST), this means that if you woke at 7am for a meeting at 8am and hadn't changed the clock last night you are late!
Photographers often find out their camera is set to the wrong time a few weeks after the change in times, and it can mean you need to adapt the timestamps in your images for some. There are several ways to ensure your camera keeps the right time.
Set the correct time on the camera LCD menu
Use your computer to set the time
Sync the time of your camera with a camera on the same wireless network that has the correct time
1. Set the time on the camera LCD
This is possibly the simplest option, just go to the camera's LCD menu and find the section for time and date, change the time and date or if you have a recent camera change the daylight savings time setting.
2. Use EOS Utility to update the camera's time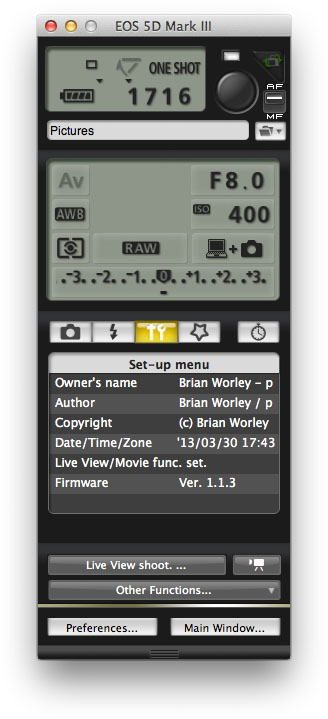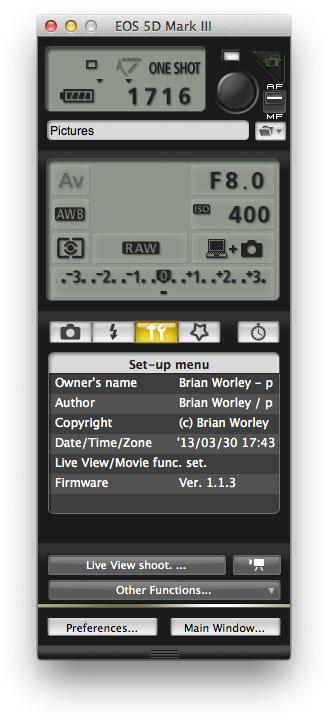 EOS Utility can set the time to a connected camera, and even automatically update the camera time to match your computer.
Jump to the tools options in the remote shooting / camera control function, and click on the Date/Time/Zone setting.
Here you can click the buttons to enter the time, date and timezone directly or sync it to the computer's clock. I tend to do this since it also means that several cameras are also synchronised to the same time source.
EOS Utility has a preference panel that ensures that whenever you connect the camera to the computer that the camera time is matched to the computer, I use this too. I often use my cameras tethered to the computer, selecting the preference to always update the camera ensures my cameras all stay in sync.
3. Use a WiFi connected camera to sync with a master camera time
The EOS-1D X and EOS 5D Mark III can be connected to wired or wireless networks using the optional wireless transmitters or the LAN connection on the EOS-1D X. Once connected it's an option to designate one camera as a master time source and the other cameras will keep in sync with the master camera over the network. This is a bit like the timeservers that keep the time on your computer linked to a master time server.
 Option 4 – don't worry about it and say that you prefer to keep to GMT all the time 🙂